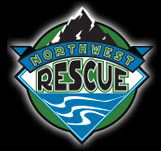 Un-pinning your boat and Rope Systems, Strainers & Entrapments
Saturday, May 20th, 2023 – 1:00 – 4:00 p.m.
Come learn the basics of mechanical advantages and the importance of proper protective equipment during rescue situations in this informative session.  This class will serve as a review for some and is a great forum for discussion.  New paddlers welcome.
Instructor: Keith Gillespie      
Keith works full time as a Firefighter/Paramedic for the Albany Fire Department in Albany Oregon. He has been in the northwest since 1979. On his days off he is seasonally found kayaking or rafting the Pacific Northwest Rivers. With over 20 years' experience in diving, river rescue, emergency medical services, firefighting, hazardous materials, technical rescue, search and rescue, and whitewater boating. He is committed to safety using progressive techniques and equipment while maintaining the highest standards recognized in the rescue industry. He is uniquely able to impact a casual instructional style to help learn technical skill sets. Keith is one of the top instructor resources in the northwest. Having spent time in the US ARMY and National Guard he has had his share of experiences and training. As a graduate from the Chemeketa Firefighter training program along with EMT and HAZMAT training he began adding Rescue 3 international's Curriculum to his abilities. Keith has traveled throughout most of the United States and even a few parts of the world teaching. Oregon is where he calls home.